What do our elected
officials do?
Learn about:
How issues relate to the offices on your ballot each election, and what roles and responsibilities are held by officials. You can also look up your elected officials for your area below!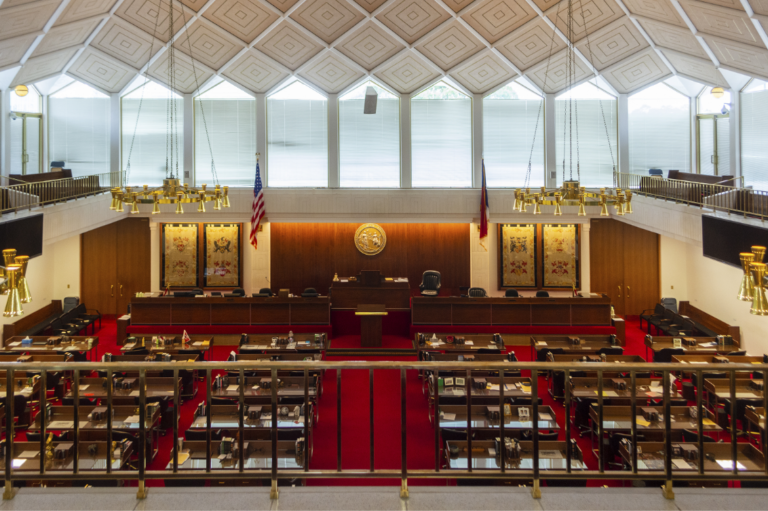 Federal Elected Offices
The United State's chief executive issues executive orders, leads the military, can stop (veto) or enforce laws passed by Congress, and appoints federal judges — all the way up to the U.S. Supreme Court.
Congress: U.S. Senate and U.S. House
With the ability to make U.S. law and oversee federal agencies, congressional powers include spending our tax dollars, taking the country to war, deciding who gets healthcare and environmental protections, and when to hold the president accountable — from appointments to impeachments.
U.S. Senators
Each state elects 2 Senators to the U.S. Senate. Senators adopt the federal budget, pass laws, and approve appointments by the President to the Supreme Court, other courts, and many other agencies.
U.S. House Representatives
The U.S. House adopts laws with the U.S. Senate and President. The 435 House members are elected by district for two-year terms. North Carolina has 13 districts. You vote for 1 candidate in your district to be your Representative.
State Elected Offices
The state's highest courts hold the governor and legislature accountable. They make big decisions on issues from redistricting to death penalty appeals. They are the final word on what is "constitutional" and other interpretations of state laws.
NC Supreme Court
The NC Supreme Court is the state's highest court. There are 7 seats on the NC Supreme Court.
NC Court of Appeals
Judges on the NC Court of Appeals hear appeals of criminal and civil cases from the District and Superior Courts, the trial courts in NC. There are 15 Court of Appeals seats in NC.
(Governor, Lt. Governor, Attorney General, Secretary of State, State Auditor, State Treasurer, Superintendent of Public Instruction, Commissioner of Agriculture, Commissioner of Insurance, Commissioner of Labor)
Includes the top 10 officials in NC's executive branch, is led by the governor, and can call for special legislative sessions and determine the state's financial future.
The two chambers of the NC General Assembly hold the power to draft state laws on anything they choose. They can enact criminal justice reform, draw our voting maps, and decide how North Carolinians receive health care. They also use our taxpayer dollars to set the state budget, including resources for everything from roads to schools. Candidates are elected based on geographic districts (who you have the choice to vote for depends on where you live).
Local Elected Offices
Mayor & City Council
Oversee the general administration of day-to-day city operations, including police & fire departments, arts & parks, local taxes, economic development, water & sewer management, and zoning. They hire the City Manager and prepare the annual budget.
Sheriffs
Oversee general law enforcement for their entire county. They make arrests and investigate crime. Many sheriffs have been personally involved in the murders of unarmed Black people in recent years.
Local School Boards
Set the school system budget and decide who runs your schools, where your kids go to school, how big classes are, and even what textbooks are used.
Local County Commissioners
Decide how money is collected and spent in your county, determining everything from local funding for your elections to setting your property taxes.
Local Judges
Have the power to do everything from felony and misdemeanor criminal cases to business disputes to divorce and child custody.
Local Soil And Water Conservation Supervisors
Establishes local conservation priorities and works with landowners on things like soil preservation, flood prevention and
protecting clean water.
Did you find the information you were looking for?